Contact Info
My Brother's Keeper of Greater Richmond
Stephan Hicks
1618 Hull Street
Ste. 6
Richmond, VA 23224
Phone: 804-502-3239
Contact via Email
Visit our Website
Photo Tour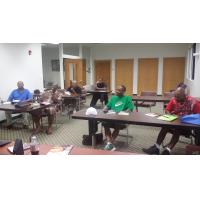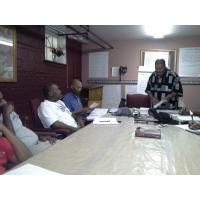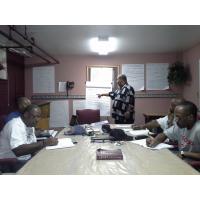 Hours of Operation
Business Hours:

Mon, Wed, Fridays 4:30 pm to 7:00 pm
Tuesdays - 4:30 pm to 9:00 pm
Saturdays - 1 pm to 5 pm
Sundays - Appt. Only
About Us
My Brother's Keeper of Greater Richmond is a non-profit organization committed to the vision of offering every man a Christian worldview of masculinity (authentic manhood). We believe the real battle is taking place in homes all across America as young minds are greatly influenced by the instruction and guidance of fathers. We work with individuals, families, churches, schools, community and governmental agencies to promote authentic manhood and fathering instruction that leads to healthy families.
Being a man has never been easy…….but the Bible teaches that there are resources available to help us face the challenge. God has given us His Spirit, His Word, and one another so we don't have to do the job alone. My Brother's Keeper of Greater Richmond helps men draw to these resources to become a man of integrity – a true man of God!
Authentic manhood requires a degree of relational intimacy that doesn't come naturally to most men. One of the keys to a man's growth in Christ is to find men of like heart and become brothers, moving together toward the goal of Christ-likeness. In this age of individualism, men are beginning to realize the importance of having brothers who will support, encourage, and hold one another accountable to a Christian model of manhood.
MBKGRVA strives to accept one another as acquaintances, encourage one another as friends, and to exhort one another as brothers. We equip men through small group study, workshops, retreats, conference and seminars. Wherever a man may be on his spiritual walk, we provide encouragement, support, guidance, and opportunities for personal and spiritual growth, all wrapped in a package of brotherly love.